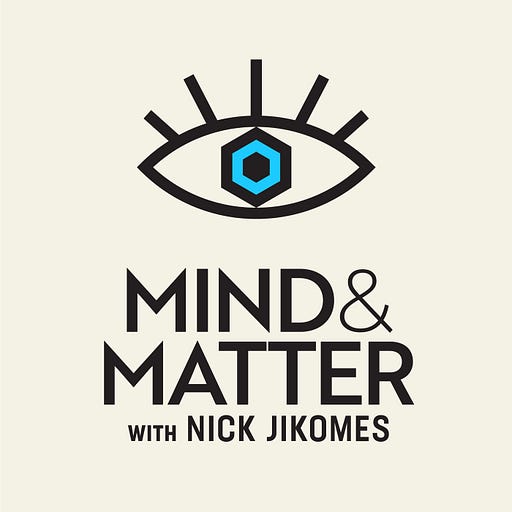 Jul 7, 2022 • 1HR 53M
Kevin Mitchell: Nature vs. Nurture, Neurogenetics, Personality, Autism, Schizophrenia, Synesthesia, Perception, Agency & Free Will | #78
Download, watch, or listen to M&M episode #78
Whether food, drugs or ideas, what you consume influences who you become. Learn directly from the best scientists & thinkers about how your body & mind react to what they're fed. New episodes weekly. Not medical advice.
Nick talks to neuroscientist & geneticist Dr. Kevin Mitchell about: 'Nature vs. Nurture,' the genetics of brain development, autism & schizophrenia, human brain and psychological variation, synesthesia, agency & free will, and more.
---
Click here to download audio, watch video, or read show notes & transcripts.

If you enjoy my content and want to further support M&M, please read this.