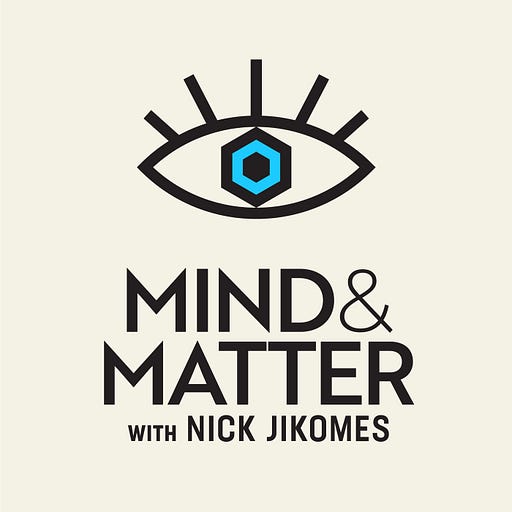 Apr 14, 2022 • 1HR 33M
The Psychology of Power & Social Status | Robert Greene | #66
Download, watch or listen to M&M #66
Whether food, drugs or ideas, what you consume influences who you become. Learn directly from the best scientists & thinkers about how your body & mind react to what they're fed. New episodes weekly. Not medical advice.
Nick speaks to writer Robert Greene, who is the author of several books exploring different, and sometimes dark, aspects of human psychology. The discussion focuses on the subject of his first book, "The 48 Laws of Power."

They discuss what power is and how it's used. Different psychological traits that people who successfully acquire power tend to have. Strategies that have been useful throughout history for acquiring more power, as well as those that lead to a loss of power. Robert talks the political scientist Niccolo Machiavelli, and how he is often misunderstood. He also gave his perspective on some influential people with power today, including Vladimir Putin, Angela Merkel, and Elon Musk.
---
Click here to download audio, watch video, or read show notes & transcripts.

If you enjoy my content and want to further support M&M, please read this.
ABOUT Nick Jikomes:
Nick is a neuroscientist and podcast host. He is currently Director of Science & Innovation at Leafly, a technology startup in the legal cannabis industry. He received a Ph.D. in Neuroscience from Harvard University and a B.S. in Genetics from the University of Wisconsin-Madison.