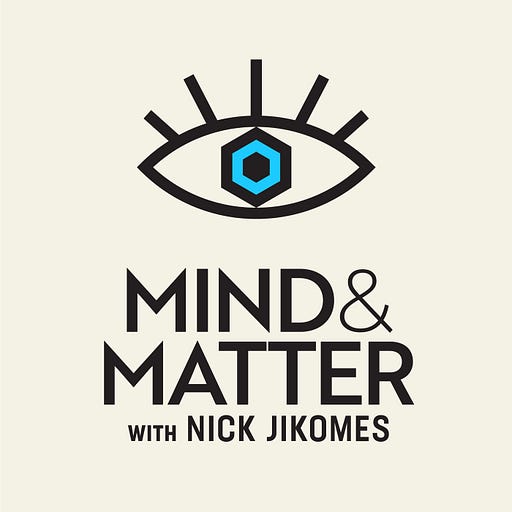 May 5 • 1HR 27M
Leonard Guarente: Cellular Aging, Oxidative Stress, Antioxidants, Life Extension & Health Supplements | #69
Watch, download or listen to M&M episode #69
Conversations with scientists, thinkers, and entrepreneurs about how drugs, biotechnology, and science impact our bodies & minds. Learn more at: www.nickjikomes.com
Nick talks to biologist Dr. Leonard Guarente about the biology of aging, life extension, health supplements, and related topics. Dr. Guarente is a Professor of Biology at MIT, where his lab has studied the molecular and cellular mechanisms of aging for many years. He is also the co-founder and Chief Scientist of Elysium Health, which uses the science of aging to develop health supplements to combat age-related decline and technologies to help consumers understand their rate of aging. 

Nick and Dr. Guarente discussed many topics related to aging, including: how and why aging occurs; whether humans can achieve immortality; NAD and the core metabolic processes of cells; resveratrol, pterostilbene, and other anti-aging molecules; epigenetics and technology that can be used to calculate biological age vs. chronological age. 
USEFUL LINKS
Athletic Greens, comprehensive daily nutrition (Free 1-year supply Vitamin D with purchase).

Follow Nick's work through Linktree.

Organize your digital highlights & notes with Readwise (2 months free with subscription).
​​​
Try Dosist, THC & THC-free cannabis products made with all-natural, plant-based ingredients.

ABOUT Nick Jikomes:
Nick is a neuroscientist and podcast host. He is currently Director of Science & Innovation at Leafly, a technology startup in the legal cannabis industry. He received a Ph.D. in Neuroscience from Harvard University and a B.S. in Genetics from the University of Wisconsin-Madison.