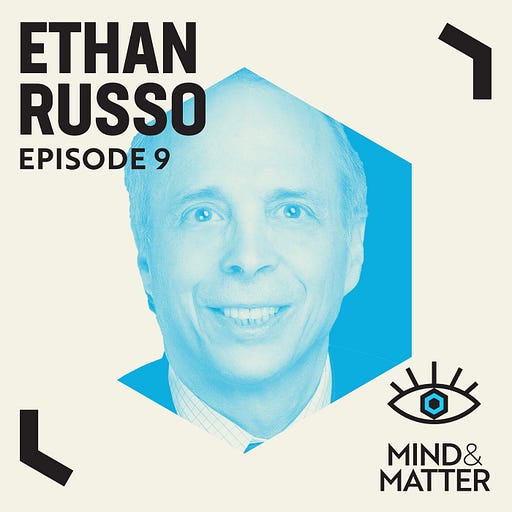 Feb 15, 2021 • 1HR 33M
Ethan Russo: Medical Marijuana, Plant Medicine, Cannabis & the Entourage Effect | #9
Download, watch, or listen to M&M episode #9
Conversations with scientists, thinkers, and entrepreneurs about how drugs, biotechnology, and science impact our bodies & minds. Learn more at: www.nickjikomes.com
Nick talks to neurologist and plant medicine expert Dr. Ethan Russo about medical cannabis and related topics, such as cannabinoids (e.g. THC, CBD, CBG, THCV), terpenes (myrcene, limonene, beta-caryophyllene), endocannabinoid biology, and Ethan's thoughts on the legal cannabis industry, including whether the terms "Indica" and "Sativa" are meaningful.


USEFUL LINKS
Elysium Health, a life sciences company focused on aging research. Use code MIND for 10% off first purchase of any of their supplement products. Valid until 6/22/2022.
Athletic Greens, comprehensive daily nutrition (Free 1-year supply Vitamin D with purchase).
DoubleBlind Magazine, a leading source of news, information, and education about psychedelics. Use code MINDMATTER for 20% site-wide.
Try Levels Health to monitor your blood sugar & optimize your diet.
Download the podcast & follow Nick at his website.

Follow Nick's work through Linktree.
Buy books by M&M guests.

Organize your digital highlights & notes with Readwise (2 months free with subscription).
​​​
Try Dosist, THC & THC-free cannabis products made with all-natural, plant-based ingredients.
Sign up for the weekly Mind & Matter newsletter.

ABOUT Nick Jikomes:
Nick is a neuroscientist and podcast host. He is currently Director of Science & Innovation at Leafly, a technology startup in the legal cannabis industry. He received a Ph.D. in Neuroscience from Harvard University and a B.S. in Genetics from the University of Wisconsin-Madison.