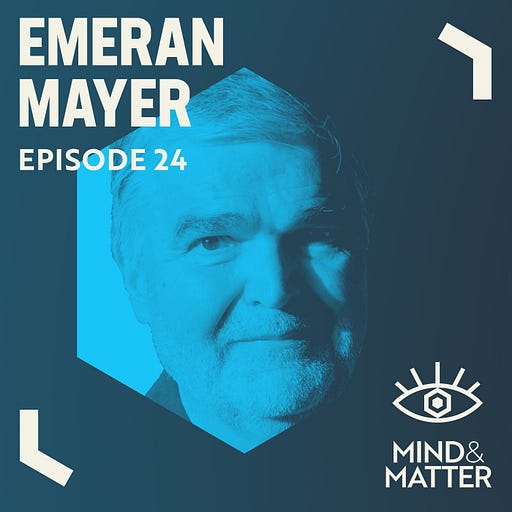 May 28, 2021 • 1HR 50M
Emeran Mayer: Microbiome, Gut Health, Probiotics, Dieting & Fasting | #24
Whether food, drugs or ideas, what you consume influences who you become. Learn directly from the best scientists & thinkers about how your body & mind react to what they're fed. New episodes weekly. Not medical advice.
Nick talks to gastroenterologist and neuroscientist, Dr. Emeran Mayer. Emeran is a distinguished professor at UCLA and an expert in gut health and the microbiome. His last book was titled, "The Mind-Gut Connection: How the Hidden Conversation Within Our Bodies Impacts Our Mood, Our Choices, and Our Health." His latest book builds on this, and is titled, "The Gut-Immune Connection."
---
Click here to download audio, watch video, or read show notes & transcripts.

If you enjoy my content and want to further support M&M, please read this.