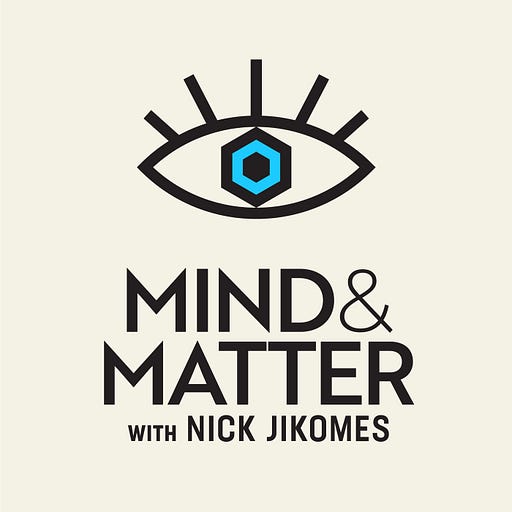 Apr 5 • 45M
Critical Periods, Neuroplasticity, Language Acquisition, Synesthesia, Childhood Development, Machine Learning & AI, DTC Marketing, Customer Segmentation, Orita.ai | Dan Brady | #111
Download, watch, or listen to M&M episode #111
Whether food, drugs or ideas, what you consume influences who you become. Learn directly from the best scientists & thinkers about how your body & mind react to what they're fed. New episodes weekly. Not medical advice.
Nick talks to Daniel Brady, PhD a neuroscientist who studied sensory systems in the developing brain. Dr. Brady is also the co-founder and CEO of Orita.ai, a startup using machine learning & AI to solve data problems for direct-to-consumer brands. They discuss: critical periods of learning, childhood brain development, neuroplasticity, synesthesia, language acquisition, Orita.ai, machine learning & AI, customer segmentation, data science, and more.
To access the full episode, become a premium subscriber:
---
Click here to download audio, watch video, or read show notes & transcripts.

If you enjoy my content and want to further support M&M, please read this

Try the Lumen device to optimize your metabolism for weight loss or athletic performance. Use code MIND for $50 off.