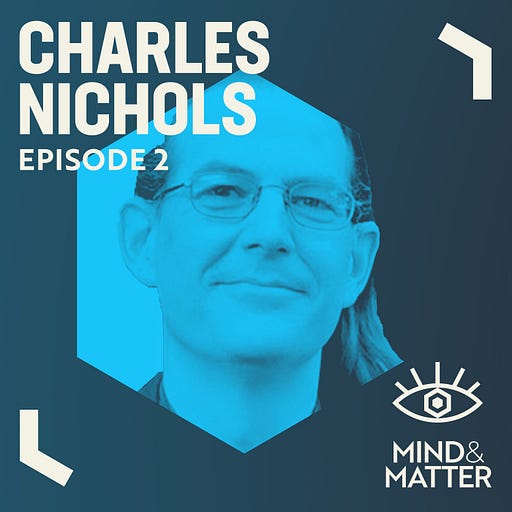 Dec 25, 2020 • 1HR 53M
Charles Nichols: Psilocybin, LSD, Ketamine, Inflammation & Novel Psychedelic Medicines | #2
Whether food, drugs or ideas, what you consume influences who you become. Learn directly from the best scientists & thinkers about how your body & mind react to what they're fed. New episodes weekly. Not medical advice.
Dr. Nichols is a professor of pharmacology at Louisiana State University. He has been studying the molecular, genetic, and behavioral effects of psychedelics for nearly 25 years and is considered one of the world's top experts on the biological effects of psychedelics in the brain and body.
Nick spoke to Charles for almost two hours, covering a wide range of topics related to how psychedelics work. They discuss everything from how psychedelics impact the serotonin system in the brain, the similarities and differences between drugs like psilocybin and ketamine, how microdosing specific psychedelics can lead to potent anti-inflammatory effects, and much more. 

USEFUL LINKS
Sign up for the weekly Mind & Matter newsletter.
Athletic Greens, comprehensive daily nutrition (Free 1-year supply Vitamin D with purchase).
Try Levels Health to monitor your blood sugar & optimize your diet.
Download the podcast & follow Nick at his website.

Follow Nick's work through Linktree.

Organize your digital highlights & notes with Readwise (2 months free with subscription).

Try MUD/WTR, a mushroom-based coffee alternative
Discount Code ($5 off) = MINDMATTER
​​​
Try Dosist, THC & THC-free cannabis products made with all-natural, plant-based ingredients.

ABOUT Nick Jikomes:
Nick is a neuroscientist and podcast host. He is currently Director of Science & Innovation at Leafly, a technology startup in the legal cannabis industry. He received a Ph.D. in Neuroscience from Harvard University and a B.S. in Genetics from the University of Wisconsin-Madison.