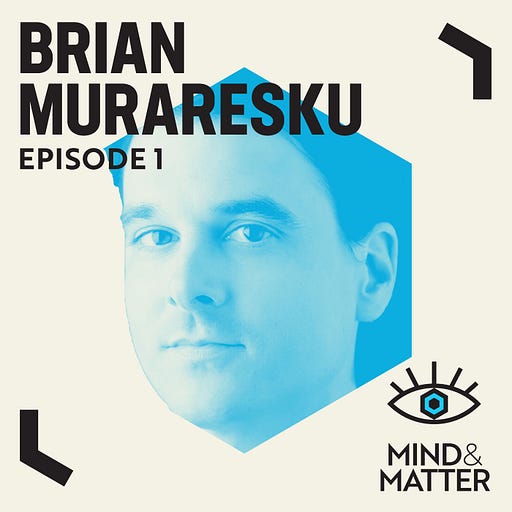 Dec 14, 2020 • 1HR 30M
Brian Muraresku: Psychedelics, Civilization, Religion, Death & Plant Medicine | #1
Conversations with scientists, thinkers, and entrepreneurs about how drugs, biotechnology, and science impact our bodies & minds. Learn more at: www.nickjikomes.com
Brian is the author of the New York Times-bestselling book, "The Immortality Key: The Secret History of the Religion With No Name." Brian is fluent in Ancient Greek, Latin, and Sanskrit, and spent over a decade putting together an incredible story about the intentional use of psychoactive plants in the ancient world, including scientific evidence for the ritual use of spiked beers and wines.

Nick and Brian cover topics related to his book, including the use of psilocybin mushrooms in the present to treat end of life anxiety, how "Mystery Schools" in the ancient Greco-Roman world, such as Eleusis, may have utilized psychedelic beverages, the evidence for the potential widespread use of psychoactive plants in ritual settings in ancient times, and how this may have influenced early Christianity, and how psychedelic drugs may induce brain states similar to those produced in near-death experiences.

USEFUL LINKS:
Download the podcast & follow Nick at his website
[www.nickjikomes.com]

Support the show on Patreon & get early access to episodes
[https://www.patreon.com/nickjikomes]

Sign up for the weekly Mind & Matter newsletter
[http://eepurl.com/hFlc7H]

Try MUD/WTR, a mushroom-based coffee alternative
[https://www.mudwtr.com/mindmatter]
Discount Code ($5 off) = MINDMATTER

Organize your digital highlights & notes w/ Readwise (2 months free w/ subscription)
[https://readwise.io/nickjikomes/]

Start your own podcast (get $20 Amazon gift card after signup)
[https://www.buzzsprout.com/?referrer_id=1507198]

Buy Mind & Matter T-Shirts
[https://www.etsy.com/shop/OURMIND?ref=simple-shop-header-name&listing_id=1036758072&section_id=34648633]

Connect with Nick Jikomes on Twitter
[https://twitter.com/trikomes]
​

ABOUT Nick Jikomes:
Nick is a neuroscientist and podcast host. He is currently Director of Science & Innovation at Leafly, a technology startup in the legal cannabis industry. He received a Ph.D. in Neuroscience from Harvard University and a B.S. in Genetics from the University of Wisconsin-Madison.
Support the show (https://www.patreon.com/nickjikomes)